In celebration of its 4th anniversary, MADFINGER Games has announced that one of its popular mobile games, Samurai II: Vengeance, is now available at a discounted price of just $0.99 until Saturday.
But that is not all, as the developers have confirmed that they have updated the game with tons of new stuff and improvements meant to bring Samurai II: Vengeance on more mobile devices.
Those who own less powerful Android smartphones will be happy to know that the developers have optimized performance especially for low-end devices.
In addition, Samurai II: Vengeance is now supposed to offer a more intense gameplay experience and deeper immersion due to graphics optimization.
The update also adds improved handling, as well as cloud backup for progress safety and for storing gameplay data and achievements.
More importantly, MADFINGER Games also added cross device support, so players will be able to enjoy game sessions on multiple devices.
Furthermore, there's new gamepad support for off-screen handling experience and, last but not least, the update also brings support for the latest Android devices.
You can now download Samurai II: Vengeance for Android for just $0.99 via Google Play Store. Keep in mind that the game should be fully compatible with most devices powered by Android 2.3 and up.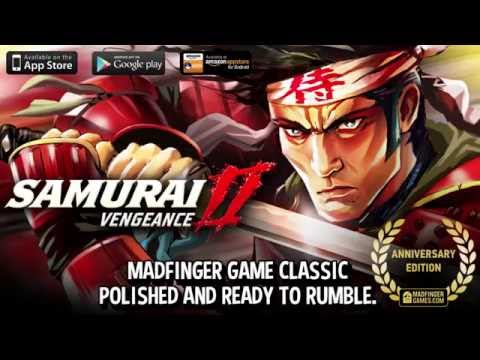 Play Video