In case you don't want to read a very detailed guide on how to download and install the latest Windows Phone 8.1 Developer Preview update, here is a short video that explains how to do it the easiest way.
Courtesy of the folks over at MyNokiaBlog, you can now learn in less than 5 minutes what do in order to be able to download the Windows Phone 8.1 update.
Although the name of the update suggests that it's aimed at developers, anyone with an App Studio account can download it on their compatible Windows Phone devices.
The only things you need to do are download and then install the Preview for Developers application from the Windows Phone Store and log in with your Microsoft Account.
If you don't own an App Studio account, you should choose the "Sign up" option that shows up in the Developer Preview app. Once you install it and log in into your account, you will have to enable the Windows Phone 8.1 Developer Preview from within the app.
Then simply head over to "Phone update" and check for new software and you should get a small update that comes before the larger Windows Phone 8.1 Developer Preview update. Check out the video below for more details.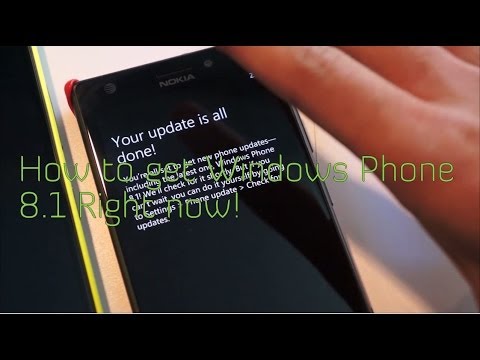 Play Video