Publisher and developer of mobile games Rovio has recently released a major update for one of its smash hits in the Angry Birds franchise, Angry Birds Space. In fact, according to the company, this should be the biggest update that the game has received since its launch.
Obviously, this is a content update, so fans of the franchise should expect lots of new levels and gameplay features. Well, apparently, there are no less than 40 new levels included in this update, along with 10 bonus ones that can be unlocked during play.
The reason for which Rovio has decided to bring such a large update to Angry Birds Space players is the celebration of its two-year anniversary for this particular title.
Aside from the new levels, the developers did not seem to have added anything else, at least according to the official changelog, which is available below.
"Strap in and get ready for launch – it's the biggest Angry Birds Space update ever! To celebrate over two years of epic intergalactic adventure, the all-new BEAK IMPACT episode has a whopping 40 new levels, plus another 10 bonus ones! Think you can master them all?"
You can now download Angry Birds Space for Android 2.0.0 for free via Google Play Store. The game has been confirmed to work on most Android devices powered by Android 2.3 and up.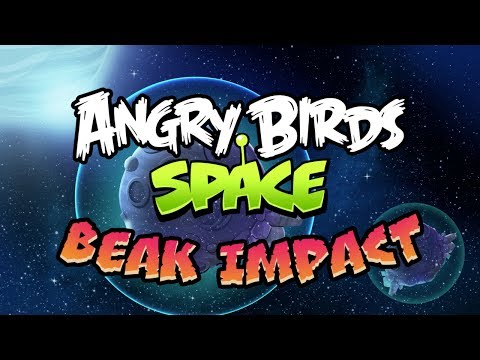 Play Video